I haven't watched the show for a couple of seasons, but "Ray Donovan," a Showtime drama about a brooding, hyper-Alpha fixer from the Irish hinterlands of Boston, is a very enjoyable and satisfying portrayal of one of those rare manly figures to be found on television. A stern man of few words and minimal flighty fancies, Donovan represents much of what we (red-pilled men) "want" to see men be.  Not flustered by the shrieking, nagging antics of his wife and resolute in his actions, the unforgiving robot Donovan is a man's man.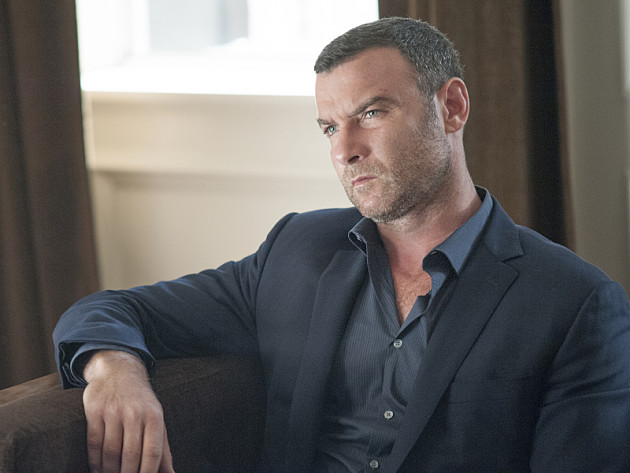 The actor behind the Donovan role, Liev Shreiber, is decidedly not a pretty boy and this only serves to enhance his utilitarian masculine imagery. He is married to the very hot Naomi Watts, and together, the couple has 2 sons, 9-year-old Sasha, and 8-year-old Kai.
And as the annual Comic-Con show in San Diego is wont to do, it tirelessly extinguishes all my romanticized notions about people, and in this case, about a person.
Shreiber, the man's man on screen, allowed his younger son, Kai, to don a costume in their visit to the show  this weekend.  But not just any costume.
While other sons might choose "masculine" masquerade action figures with Comic-Con-friendly tie-ins, Donovan and Watts allowed their 8-year-old child to play the role of Suicide DC It-bad girl, Harley Quinn.
Gulp.
I'll tell you one thing: Ray Donovan would never allow such a thing to happen.
Alas, the nature of the world today is such that if we seek a remembrance of gender roles past, we must live in fantasy.
**archive**